This prince of mathematics found his own date of birth!!!
Posted February 23rd, 2015
Watch the video
View All Posts
| View All Videos
---
Johann Carl Friedrich Gauss (30 April 1777 – 23 February 1855) was a German mathematician who contributed significantly to many fields, including number theory, algebra, statistics, analysis, differential geometry, geodesy, geophysics, electrostatics, astronomy, matrix theory, and optics.
Sometimes referred to as the Princeps mathematicorum (Latin, "the Prince of Mathematicians" or "the foremost of mathematicians") and "greatest mathematician since antiquity", Gauss had a remarkable influence in many fields of mathematics and science and is ranked as one of history's most influential mathematicians.
He was born to poor working-class parents. His mother was illiterate and never recorded the date of his birth, remembering only that he had been born on a Wednesday, eight days before the Feast of the Ascension, which itself occurs 40 days after Easter. Gauss would later solve this puzzle about his birthdate in the context of finding the date of Easter, deriving methods to compute the date in both past and future years.

Gauss was a child prodigy. There are many anecdotes about his precocity while a toddler, and he made his first ground-breaking mathematical discoveries while still a teenager. He completed Disquisitiones Arithmeticae, his magnum opus, in 1798 at the age of 21, though it was not published until 1801. This work was fundamental in consolidating number theory as a discipline and has shaped the field to the present day.
While at Collegium Carolinum university, Gauss independently rediscovered several important theorems; his breakthrough occurred in 1796 when he showed that any regular polygon with a number of sides which is a Fermat prime (and, consequently, those polygons with any number of sides which is the product of distinct Fermat primes and a power of 2) can be constructed by compass and straightedge. This was a major discovery in an important field of mathematics; construction problems had occupied mathematicians since the days of the Ancient Greeks, and the discovery ultimately led Gauss to choose mathematics instead of philology as a career. Gauss was so pleased by this result that he requested that a regular heptadecagon be inscribed on his tombstone. The stonemason declined, stating that the difficult construction would essentially look like a circle.

The year 1796 was most productive for both Gauss and number theory. He discovered a construction of the heptadecagon on 30 March. He further advanced modular arithmetic, greatly simplifying manipulations in number theory. On 8 April he became the first to prove the quadratic reciprocity law. This remarkably general law allows mathematicians to determine the solvability of any quadratic equation in modular arithmetic. The prime number theorem, conjectured on 31 May, gives a good understanding of how the prime numbers are distributed among the integers.
Gauss also discovered that every positive integer is representable as a sum of at most three triangular numbers on 10 July and then jotted down in his diary the note: "ΕΥΡΗΚΑ! num = Δ + Δ + Δ". On October 1 he published a result on the number of solutions of polynomials with coefficients in finite fields, which 150 years later led to the Weil conjectures.
Gauss also made important contributions to number theory with his 1801 book Disquisitiones Arithmeticae (Latin, Arithmetical Investigations), which, among other things, introduced the symbol ≡ for congruence and used it in a clean presentation of modular arithmetic, contained the first two proofs of the law of quadratic reciprocity, developed the theories of binary and ternary quadratic forms, stated the class number problem for them, and showed that a regular heptadecagon (17-sided polygon) can be constructed with straightedge and compass.
The discovery of Ceres led Gauss to his work on a theory of the motion of planetoids disturbed by large planets, eventually published in 1809 as Theoria motus corporum coelestium in sectionibus conicis solem ambientum (Theory of motion of the celestial bodies moving in conic sections around the Sun). In the process, he so streamlined the cumbersome mathematics of 18th century orbital prediction that his work remains a cornerstone of astronomical computation. It introduced the Gaussian gravitational constant, and contained an influential treatment of the method of least squares, a procedure used in all sciences to this day to minimize the impact of measurement error. Gauss proved the method under the assumption of normally distributed errors (see Gauss–Markov theorem; see also Gaussian). The method had been described earlier by Adrien-Marie Legendre in 1805, but Gauss claimed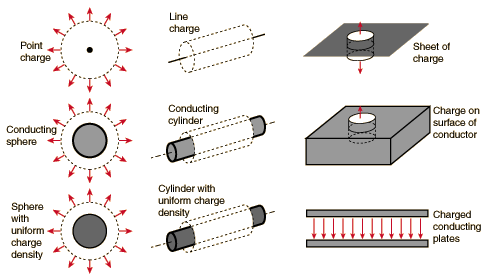 that he had been using it since 1795.
The geodetic survey of Hanover, which required Gauss to spend summers traveling on horseback for a decade, fueled Gauss's interest in differential geometry, a field of mathematics dealing with curves and surfaces. Among other things he came up with the notion of Gaussian curvature. This led in 1828 to an important theorem, the Theorema Egregium (remarkable theorem), establishing an important property of the notion of curvature. Informally, the theorem says that the curvature of a surface can be determined entirely by measuring angles and distances on the surface. That is, curvature does not depend on how the surface might be embedded in 3-dimensional space or 2-dimensional space.
In 1831 Gauss developed a fruitful collaboration with the physics professor Wilhelm Weber, leading to new knowledge in magnetism (including finding a representation for the unit of magnetism in terms of mass, charge, and time) and the discovery of Kirchhoff's circuit laws in electricity. It was during this time that he formulated his namesake law.
The Queen of Mathematics - Professor Raymond Flood
View All Posts
| View All Videos